The Advanced Clean Transportation (ACT) Expo Fleet Awards are the ultimate recognition of fleet operators who show true leadership in clean transportation—having gone above and beyond to achieve sustainability in their transportation operations.
To nominate a fleet, complete the one-minute nomination form by Friday, February 22nd.
Awards Categories Include:
"In It for the Long Haul": Often pioneers in their respective fields, these organizations have demonstrated a "lifetime" commitment to sustainable transportation.
Carrier: Organizations demonstrating a commitment to a sustainable supply chain.
Transit & Mobility: Organizations demonstrating leadership in sustainable passenger transport, including buses, taxis, carsharing, and shuttles.
Public Fleet: Government fleets demonstrating leadership in the procurement and deployment of alternative fuels and advanced vehicle technology.
Private Fleet: Companies that have gone beyond requirements to green their fleet.
Utility Leadership: Utilities leading the way in AFVs.
Upon submission, nominees will receive a notification of the award category that have been nominated for, as well as the contact/organization that submitted the entry.
Awards Ceremony:
All ACT Expo Fleet Award nominees will be recognized onsite, and winners will be announced during a special awards ceremony, sponsored by the Propane Education & Research Council. Additional details will be announced soon.
Award Ceremony Sponsor: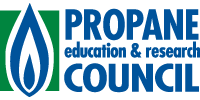 Past Fleet Awards Winners:
| | | | | |
| --- | --- | --- | --- | --- |
| Category | | 2018 | 2017 | 2016 |
| Leading Carrier | Organizations demonstrating a commitment to a sustainable supply chain. | | | |
| In It for the Long Haul | Often pioneers in their respective fields, these organizations have demonstrated a "lifetime" commitment to sustainable transportation. | | | |
| Leading Private Fleet | Private-sector companies that have gone beyond requirements to green their fleet. | | | |
| Leading Public Fleet | Government fleets demonstrating leadership in the procurement and deployment of alternative fuels and advanced vehicle technology. | | | |
| Leading Shipper | Organizations that have demonstrated a commitment to a sustainable supply chain. | | | |
| Leading Shipper/Carrier | Organizations that have demonstrated a commitment to sustainable goods movement. | | | |
| Transit & Mobility | Organizations demonstrating leadership in sustainable passenger transport, including buses, taxis, carsharing, and shuttles. | | | |
| Leading Utility | Recognizing utility fleets leading the procurement and deployment of alternative fuels and advanced vehicle technology. | | | |
| Leading Work Truck | Recognizing utility fleets leading the procurement and deployment of alternative fuels and advanced vehicle technology. | | | |
| Leading Airport Fleet | Fleets demonstrating leadership in alternative fuel and advanced vehicle technology deployment at airports | | | |